tgg Leader Standard Work
What is the objective of tggLSW?
The objective is to eliminate or reduce email and meetings that waste your precious time while improving the flow of information to your internal and external customers. Further, having an empty inbox at the end of each day is a tangible goal for our clients.
Why are emails so time consuming?
Emails have little to no standardization, are reactive, and can be inefficient. Based on a study we conducted with two of our clients we found:

---
How many hours per week do
YOU
spend sending emails and sitting in meetings?
---
The Process in 3 Steps
Analyze the Data
It's easy. With tggLSW, you can upload email and calendar events (e.g. meetings) from Outlook so that this information can be quantified & categorized. Securely? Yes, all the actual content stays on your local machine.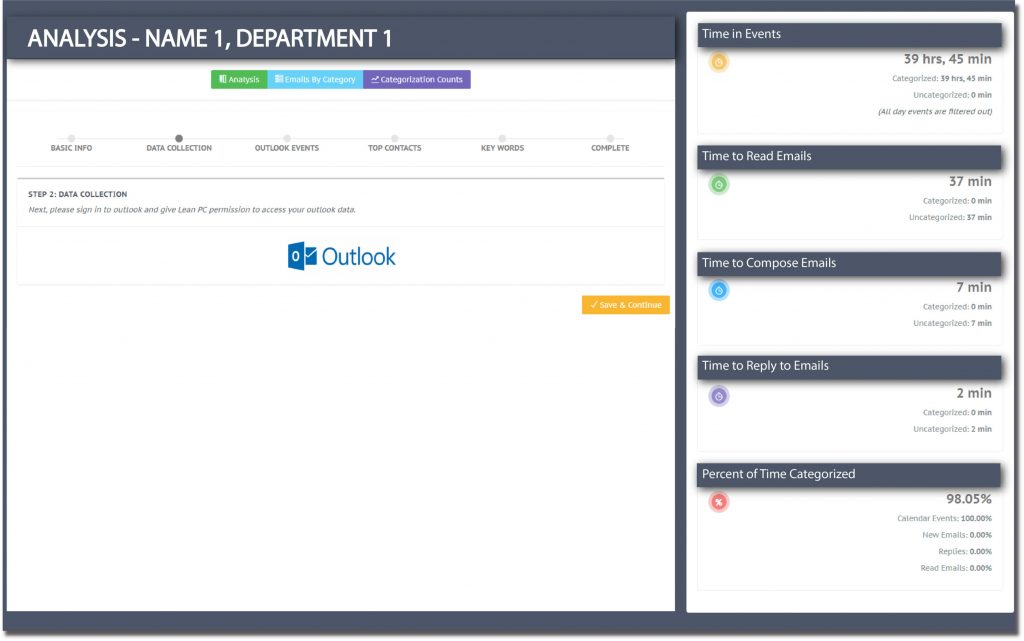 Make Improvements
Using categories of work, determine which areas you want to increase each week (e.g. helping customers) and which you want to decrease (e.g. tracking down missing information). Our software easily shows you which emails and meetings are driving each category that you are measuring.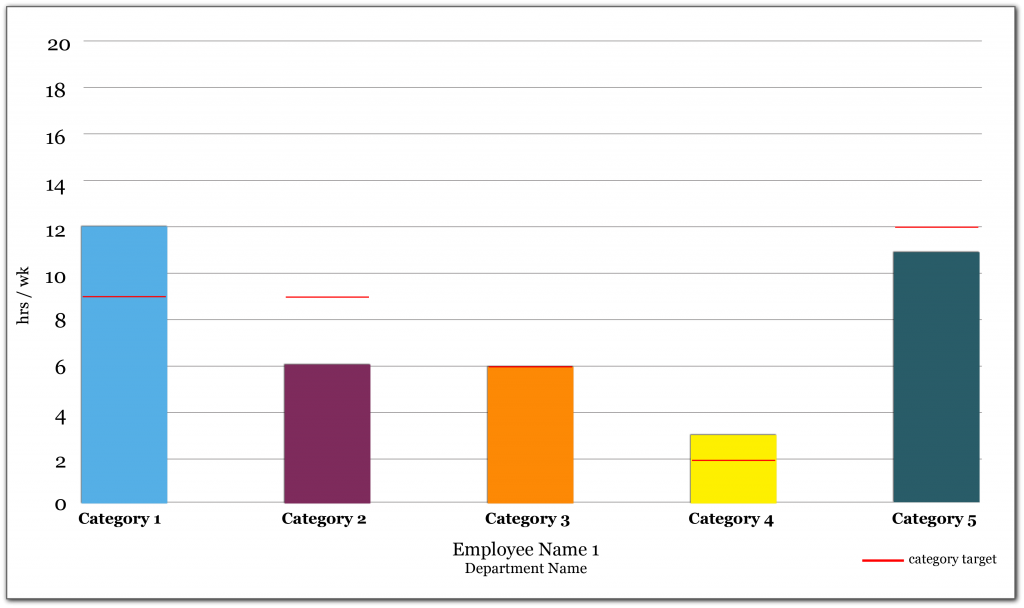 Build a Target Calendar
This final step allows you and your team to build standard work within Outlook. Create a Target calendar based on desired improvements and view it side by side with your actual calendar. Use My Tasks to assign jobs and view progress.

Getting Started
We don't guess at how to make improvements to your email & meetings; we gather frequency & duration data and allow you to efficiently pinpoint improvements that you can make immediately. Working in all major industries, we've seen individuals and teams reduce their email traffic by up to 50%. You and your team's improvements start with a single phone call or email to tgg. Contact us today!