Personnel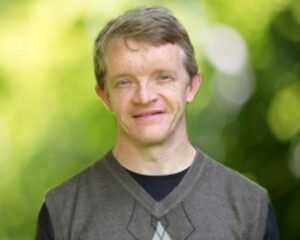 Zack Guthrie is a gifted speaker, trainer, mentor, and facilitator, and motivates leaders wherever he goes. Whether leading teams of 12 – 18 people, facilitating Kaizen, or in professional training environments, he continually challenges students to implement change. His versatility and insight provides value to our clients at various stages in their lean journey: policy deployment, assessments, and analysis to project implementation – manufacturing or transactional environments. Zack has worked in a multitude of industries across the U.S. and abroad over the past nine years, which includes over 9,000 hours of training and Kaizen event facilitation. In addition, he has nine years of prior engineering experience with companies such as Black & Decker and GE. He has received his Industrial Engineering degrees and PE from NC State. Zack has also started a non-profit organization – Guthrie Orphans & Widows (GOW). The purpose of GOW is to vigorously fulfill the role of kinsman redeemer by defending, rescuing, and restoring orphans and widows in their distress, and equipping others to do the same. Check it out at www.gowministries.org. In his spare time, Zack enjoys playing golf, water skiing, and anything that involves his family. Zack and Kristin have six children; and enjoys time with both sets of parents who live in Hickory and Winston-Salem, NC. He continually finds himself wondering if he's teaching his children…or if they are teaching him. We'll just have to wait and see on that one. Click here to read a personal note from Zack.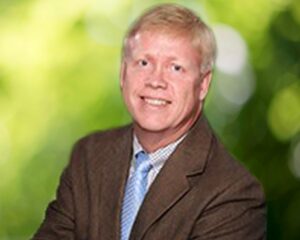 Phil Ralphs is a Management executive with a BSEE, MBA, PMP, Master Black Belt and proven skills in business analysis, Lean, Six Sigma, operations, and project management. Phil brings twenty-three years of experience across numerous industries. Established a Lean Office for Zions Bancorporation, a Master Black Belt with the Fortune 50 General Electric Company, 10 years as a program manager and engineering manager in the defense industry, 7 years in the medical industry, and 4 years in high tech electronics industry as a program manager. Phil and his wife, Jody, live in Mountain Green, UT. Phil enjoys fly fishing, archery, woodworking, and spending time with his daughters and grandchildren.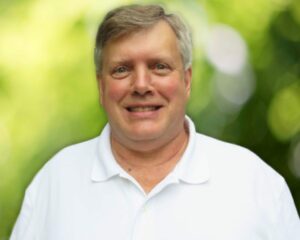 Tim Frenzel brings over 30 years of experience, some of which include Microprocessor and logic design, PCB design, UPS manufacturing, SLDC management, software development, online and onsite customer support, online and in-classroom training. Tim is accomplished at converting abstract leadership ideas and needs into software solutions that solve complex analytical problems. This work blends nicely with Lean and LSS methodologies. Most recently Tim works as a Senior Consultant for The Guthrie Group, primarily developing web-based Lean Analytics dashboards for their clients. These dashboards vary from basic order process swim lane views and reports, to complex manufacturing process management systems, that track orders and materials through every facet of the process. It's visual, it's fast, it's decisive. Tim and his wife Holly live in Argyle, TX on a small horse farm where they keep horses for themselves and others. Holly is also CPA and runs her own practice named Frenzel Consulting and Tax Services. Tim, Holly, and family are Christian by faith and enjoy serving and giving. They have four children who are grown and living fruitful lives; and two grandchildren.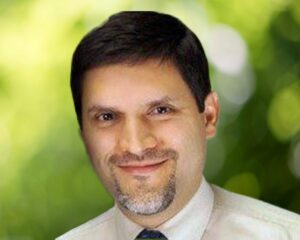 Jorge Garcia has an MBB and Lean Master, and has a solid international track record of successful organizational transformation deployment in multiple industries, which includes strategy conception, business design and improvement, sustainability and change management. Jorge developed a highly successful business transformation methodology, used as the operational backbone by some of the most successful consulting companies. He has trained over 1,500 Executives, Master Black Belts, Black and Green Belts, Lean Experts, SCRUM Masters and Champions and has mentored over 500 process improvement projects with a significant positive impact in the business operations.
With office and creative expertise, Jasmine Caruthers has come on board with TGG to assist with administrative work and external sales/marketing strategies. Her skills include graphic design and photo editing/manipulation using Adobe Illustrator, Photoshop, and Lightroom. After spending most of her life in Virginia, Jasmine moved from her hometown of Danville to Richmond, to attend Virginia Commonwealth University to study Creative Advertising. She eventually met her husband, Joshua, and relocated to Winston Salem to start their family. Jasmine now spends most of her time either chasing after her two energetic toddler boys Jai and Jonah, or shooting photography with her husband. She is thrilled to be a part of GOW Ministries (Guthrie Orphans and Widows) sharing the love of Jesus to children in need.
Katie Hart is originally from California and has lived in five other states before moving to North Carolina in the summer of 2016. She graduated from Purdue University Fort Wayne with a Bachelor of Arts in Media and Public Communication. Her background includes marketing, promotions, and event planning. From organizing educational workshops and appreciation events to increasing brand awareness, Katie loves applying her skills to various projects. She has worked for both non-profit and for-profit businesses and appreciates the unique challenges of each. In her free time, she enjoys reading, going to the beach, and spending time with her friends and family.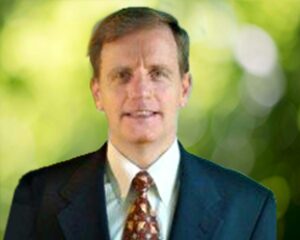 TGG Board Member, John Biedry is an executive with progressive leadership responsibilities in manufacturing and service organizations with national and international operations. He is a high energy change agent with a consistent record of leading breakthrough change and improvement initiatives utilizing lean, six sigma and innovation tools.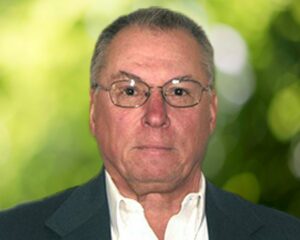 TGG Board Member, Mark Audet and his wife Ellen currently reside in South Dakota. They have three children and four grandchildren living in North Carolina, New York, and Georgia. Retirement time in the fall is spent pheasant and waterfowl hunting with some occasional antelope, elk, and deer hunting to fill in the gaps. Ellen enjoys quilting and an occasional pheasant hunt! A large portion of the year is spent on the east coast – enjoying time with children, grandchildren, and family. Mark, with a degree in Mechanical Engineering Technology, spent 19 years with the folding carton division of General Foods/ Kraft Foods in engineering, maintenance and production management roles. Career continued with Graphic Packaging International including construction responsibility and plant management of new facilities in South Dakota and Arkansas.