A place for everything and everything in its place
We've all been there. You're walking the floor on the hunt for a specific tool or searching the hundreds of folders on your computer trying to remember where you saved that one file. You can spend half your workday just searching. That's a lot of wasted time and non-value steps.
Enter…5S.
This simple, yet foundational Lean tool can help you radically eliminate the non-value steps in your manufacturing and transactional processes, resulting in a more productive team. It's all about waste elimination through workplace organization.
Recently one of our consultants taught a two-day 5S event for a fire damage restoration company. See what the owner of the company had to say below.
"Pick-ups and deliveries are 45% of the billable work ERS performs for its customers and a critical part of the service we provide. Being able to find the right tool and materials needed for every job is an essential part of an efficient pick-up and delivery. We were not organized to do that and were wasting time on every job searching for tools and materials. The 5S event lead by The Guthrie Group resulted in a well-organized storage system that is self-sustaining and best of all it ensures an efficient pick-up and delivery on every job! I would highly recommend utilizing The Guthrie Group's services to help your business improve its efficiency." – Mike G.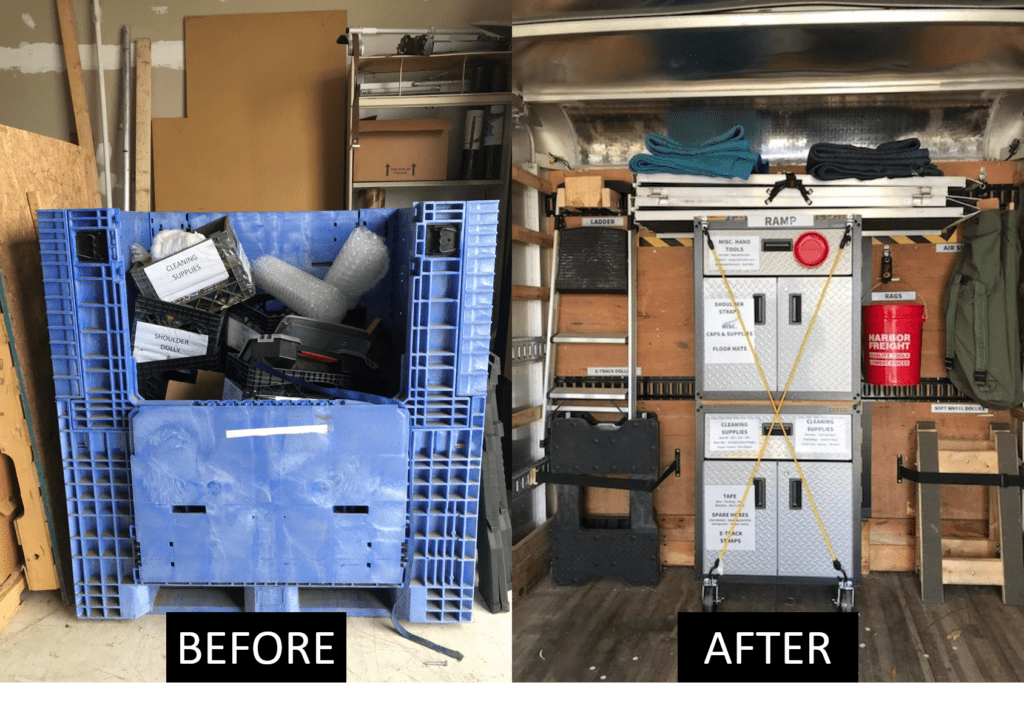 If you're interested in a 5S event at your company, contact us today!