SMED – Printing Certification Continuation
Event Location:
Kitchener, Ontario
Problem Statement:
Standard work for PR-01 was drafted during the January SMED event. Focused upon standardization of the process steps leading up to the first pull. The two pressman-feeder teams used different methods from the first pull to running at

rate

. This resulted in longer make-ready times and MR wastes. The historical operational data does not have sufficient granularity to quantify the amount of this difference on a long term basis.
Meet the team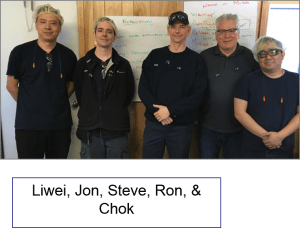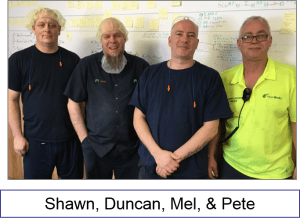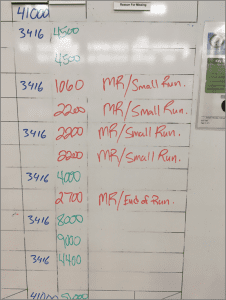 Baseline Information
Each week this press conducts about 40 M-R's.
No current system captures the time for each M-R which is accurate or that can be easily and quickly evaluated.
Initially, each teams' M-R process varied slightly from other teams.
What did we do?
Both teams participated in Lean introductory training which focused upon:
Forms of waste
History
5-S
Kaizen
Reviewed and revised Work Instructions
Drafted Gantt Chart
Performed some additional 5-S
Maintenance Team Contribution
Additional hand tools needed to do the job efficiently were secured. Operators were provided with an additional 19mm socket, extension and drive and a new torque wrench (with extension and socket) needed for blanket cylinder.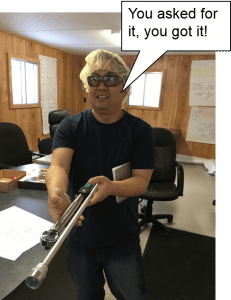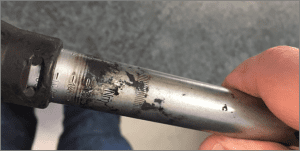 5-S
Tools on coater following the first 3 S's.